My Blog
Posts for: May, 2019
By Brilliant Smiles Dental
May 18, 2019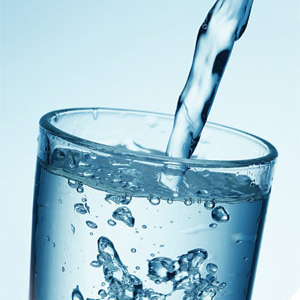 Fluoride is a critical weapon in the war against tooth decay. But this natural chemical proven to strengthen tooth enamel has also aroused suspicion over the years that it might cause health problems.
These suspicions have led to rigorous testing of fluoride's safety. And the verdict from decades of research? We've found only one verifiable side effect, a condition called enamel fluorosis. Caused by too much fluoride present in the body, enamel fluorosis produces white streaks and patches on teeth, and can develop into darker staining and pitting in extreme cases. But other than having an unattractive appearance, the teeth remain sound and healthy.
Fortunately, you can reduce the risk of fluorosis by limiting fluoride exposure to within recommended limits. Fluoride can show up in processed foods and other substances, but the two sources you should focus on most are oral hygiene products and fluoridated drinking water.
Dentists highly recommend using toothpaste with fluoride to fight tooth decay. But be careful how much your family uses, especially younger members. An infant only needs a slight smear of toothpaste on their brush for effective hygiene. At around age 2, you can increase the amount to about the size of a vegetable pea.
As to drinking water, most utilities add fluoride to their supply. If yours does, you can find out how much they add by calling them or visiting cdc.gov ("My Water's Fluoride"), where you can also learn more about recommended levels of fluoridation. If you think it's excessive, you can switch to water labeled "de-ionized," "purified," "demineralized," or "distilled," which contain little to no added fluoride.
Even if your fluoridated water is within recommended levels, you may wish to take extra precautions for infants nursing with formula. If possible, use "ready-to-feed" formula, which usually contains very low amounts of fluoride if any. If you're using the powdered form, use only water with the aforementioned labeling for mixing.
Before making any drastic changes that might affect your family's fluoride intake, consult with your dentist first. And be sure you're keeping up regular dental visits—your dentist may be able to detect any early signs of fluorosis before it becomes a bigger problem.
If you would like more information on maintaining the proper fluoride balance with your family, please contact us or schedule an appointment for a consultation. You can also learn more about this topic by reading the Dear Doctor magazine article "Tooth Development and Infant Formula."
By Brilliant Smiles Dental
May 08, 2019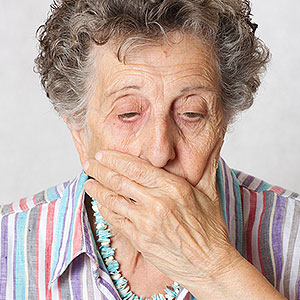 Tooth loss is a problem that affects many seniors—and since May is Older Americans Month, this is a good time to talk about it. Did you know that more than a quarter of adults over age 75 have lost all of their natural teeth? This not only affects their quality of life but poses a significant health risk.
According to a study in The Journal of Prosthodontics, significant tooth loss is associated with increased risk for malnutrition—and also for obesity. If this seems like a contradiction, consider that when you have few or no teeth, it's much easier to eat soft, starchy foods of little nutritional value than it is to eat nutritious fresh fruits and vegetables. If all of your teeth are missing, it's especially critical to replace them as soon as possible.
There are several ways to replace a full set of missing teeth, including removable dentures, overdentures, and fixed dentures:
Removable dentures are the classic replacement teeth that you put in during the day and take out at night. (However, if you suffer from sleep apnea, research has found that keeping dentures in at night may help keep the airway open, so if you have this condition, be sure to mention it to your doctor and dentist it). Dentures have come a long way in terms of how convincing they look, but they still have some disadvantages: For one thing, they take some getting used to—particularly while eating. Also, wearing removable dentures can slowly wear away the bone that they rest on.  As that bone gradually shrinks over time, the dentures cease to fit well and require periodic adjustment (re-lining) or a remake.
Overdentures are removable dentures that attach onto a few strategically placed dental implants, which are small titanium posts placed in the bone beneath your gums. Strong and secure, implants prevent the denture from slipping when you wear it. Implants also slow the rate of bone loss mentioned above, which should allow the denture to fit better over a longer period of time. The ability to maintain hygiene is easier because you can remove them for cleaning.
Fixed implant-supported dentures are designed to stay in your mouth all the time, and are the closest thing to having your natural teeth back. An entire row of fixed (non-removable) replacement teeth can usually be held in place by 4-6 dental implants. Dental implant surgery is an in-office procedure performed with the type of anesthesia that's right for you. After implants have been placed and have integrated with your jaw bone—generally after a few months—you can enjoy all of your favorite foods again without worry or embarrassment.
If you would like more information about tooth-replacement options, please contact us or schedule an appointment for a consultation. You can also learn more by reading the Dear Doctor magazine articles "Overdentures & Fixed Dentures" and "Removable Full Dentures."