My Blog
Posts for: October, 2017
By Brilliant Smiles Dental
October 29, 2017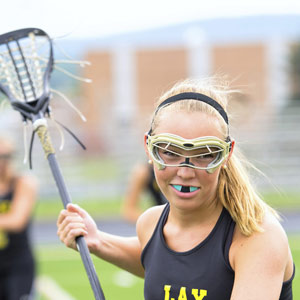 Since boxers first began using them a century ago, athletic mouthguards are now standard safety equipment for most contact sports. Without them, dental injuries would skyrocket.
But a recent study in the peer-reviewed journal, General Dentistry, indicates there's another important reason to wear a mouthguard for contact sports or exercise: you may be able to significantly reduce your risk for a mild traumatic brain injury (MTBI), better known as a concussion. It's believed the mouthguard absorbs some of the force generated during contact, resulting in less pressure to the brain. That reduction is even more significant if your mouth-guard has been custom-made by a dentist.
That last finding is important, because not all mouthguards on the market are equal. There are three basic categories of mouthguards — stock, "boil and bite," and custom. Stock mouthguards come in limited sizes; they're relatively inexpensive, but they provide the least level of protection. "Boil and bite" can be customized after purchase to the wearer's bite, but they don't always provide complete coverage of back teeth. Custom mouthguards are designed and fashioned by a dentist; they're relatively expensive (running in the hundreds of dollars), but there's ample evidence they provide the highest level of protection from mouth injuries.
The General Dentistry study also corroborates custom mouthguards' effectiveness in preventing concussions. The study followed approximately 400 football players from six different high school teams. While all the players wore the same type of helmet, half of them wore custom-made mouthguards and the other half wore stock guards. 8.3% of the athletes wearing stock guards experienced a concussion injury; by contrast only 3.6% of those with custom guards sustained an injury — greater than half fewer occurrences.
The study also highlights the need not to rely solely on helmets or other protective headgear for concussion prevention. It's important to include mouthguards along with other athletic protective gear to lower injury risk as much as possible.
So when considering how you can provide the optimum injury protection for you or your child, be sure to include an athletic mouthguard, preferably one that's custom-made. We'll be happy to advise you further on what you need to know to prevent traumatic dental injuries, as well as concussions.
If you would like more information on custom-fit mouthguards, please contact us or schedule an appointment for a consultation. You can also learn more about this topic by reading the Dear Doctor magazine article "Mouthguards."
By Brilliant Smiles Dental
October 14, 2017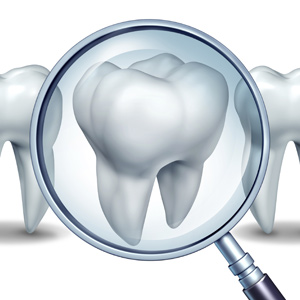 Enamel — that tough, outermost tooth layer — protects your teeth from all sorts of hazards, from bacterial attack to temperature extremes. But although the hardest substance in the human body, enamel has a mortal enemy — acid. High acid levels can cause the minerals in enamel to dissolve, a process called de-mineralization. And although saliva can neutralize these levels in approximately 45-60 minutes and restore some of the enamel's lost minerals, a constant acidic environment can overwhelm this natural mechanism.
That's why you should be careful with the amount and frequency of acidic foods and drinks like citrus fruits or coffee. You should be especially concerned about your intake of sodas, energy drinks or sports drinks. The latter in particular are designed to replace fluids and nutrients during intense exercise or sports events, but are often consumed as a regular beverage. And all these drinks mentioned are often sipped on throughout the day, resulting in a constant wash of acid in your mouth that can interrupt the protective response of saliva.
There's one other source for high mouth acidity that comes not from outside the body but from within. GERD — Gastro Esophageal Reflux Disease — is a condition in which digestive acid refluxes (flows back) into the esophagus. While chronic acid reflux can damage the lining of the esophagus and lead to ulcers or even cancer, it may also pose a danger to teeth if the acid regularly rises into the mouth. Individuals encountering this will know it by the awful, acrid taste of vomit in their mouth.
To reduce the chances of high mouth acid due to food intake, limit the consumption of acidic foods and beverages to meal times and sports drink consumption to strenuous exercise or sporting events. Better yet, consider the greatest hydrator of all, water — with a neutral pH of 7.
If you're experiencing chronic heartburn or other GERD symptoms, make an appointment to see your primary care doctor or a gastroenterologist as soon as possible. Many treatments are effective and will not only improve your general health but may also help preserve your tooth enamel.
If you would like more information on the effect of acid in the mouth and how to reduce it, please contact us or schedule an appointment for a consultation. You can also learn more about this topic by reading the Dear Doctor magazine articles "Dentistry & Oral Health for Children" and "GERD — Gastro Esophageal Reflux Disease."