Patient Forms, Map and Directions to Peachtree City Office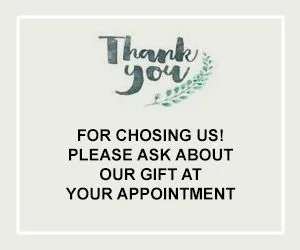 Your first visit to Brilliant Smiles Dental establishes a vital foundation for our relationship with you. During the first visit, we make sure to obtain important background information, like your medical history, and give you time to get to know your doctor. To understand what to expect for your first visit to our practice, please read through this page. You'll find all the practical information you need, such as a map and directions to our office, practice hours, payment policies and more. There's also background information about our committed staff and our first visit procedures. You can even save some time at your first visit by printing out and completing the patient forms in advance of your appointment.
Mission Statement
We as a team will be committed to the highest standard of care and education for each and every one of our patients. We strive to promote long term relationships with our patients by providing the finest restorative and cosmetic dental services. Once our patients decide to choose us as their dental care professionals, we want them to feel like family.

As passionate dental care providers, we want to take each and every opportunity to listen, inform, and exceed every patient's expectations. I am incredibly blessed to have a supporting wife and two children who are with me every step of the way. I am able to have a fulfilled life through my faith, family, and profession.
My goal is to provide a personal touch to dentistry while serving our community to those who expect and strive for exceptional dental care. We want to change lives one smile at a time.
To fulfill this mission, we are committed to:
Listening to those we are privileged to serve.
Earn the trust and respect of patients, professionals, and the community.
Exceed your expectations.
Ensure a creative, challenging and compassionate professional environment.
Strive for continuous improvement at all levels.
Patient Forms
In order to view or print these forms you will need Adobe Acrobat Reader installed. Click here to download it:
Driving Directions
Our office is located near the intersection of Hwy 54 and Hwy 74 off of Commerce Drive. We are across from the Keller Williams Realty office. Please call our office for detailed directions. We will gladly assist you.